Dolpo Region Trek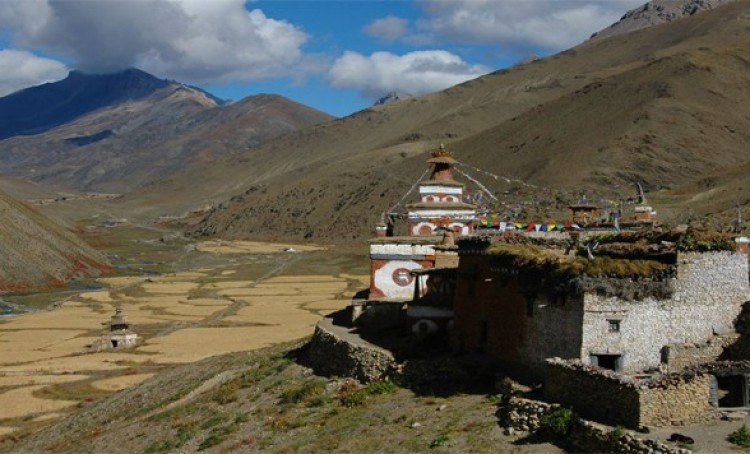 Dolpo region Trek is Standing in the midst rugged natural landscape of Dolpo in all beauty, and experiencing its remoteness you can not help nut feel that this is Shangri la a region with an aura of mysticism about it.
Diplo, also called "Ba Yul" or the Hidden Valley, has fascinating villages and it still a land of mystery, scenery and peace,
Dolpo Region is a remote and spectacular corner of the Himalaya bound to the east and south by the huge Dhaulagiri and churen Himal ranges, to the west by Jumla district and isolated from the rest of Nepal by high passes to the south.
It is a huge area that occupies 15% of Nepal a forms Nepal's largest district, Dolpo ( Dolpo is the local names for the region, Dolpa is the government spelling) Dolpo has long been bypassed by development and, until recently, by tourism.
Although a few anthropologists and geographers explored the region, the entire district was closed to trekkers until 1989. When the southern part of Dolpo is opened for organized trekking groups.
The Tibetan style village of Tarap, Phoksumdo Lake boasts impressive gompas and Bon monasteries, where yak caravans remain the main form of transportation while much of the region remains culturally and religiously linked with Tibetan and the people continue to trade with Tibet on the ancient grain for salt trade routes the southern part of Dolpo is Hindu influence,Blue horizon treks designed itinerary as per your request.