Annapurna region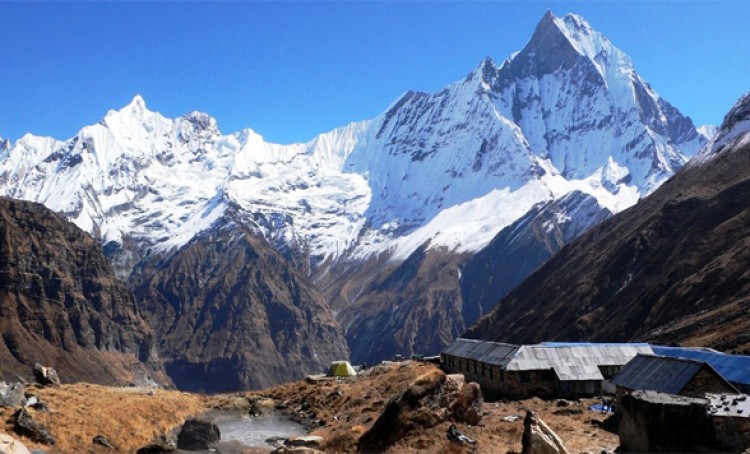 Annapurna region overview
Annapurna region is the Southen part of Kathmandu. It is the most famous trekking area in Nepal. The diverse terrain and variety of cultures of the region north of Pokhara make each day walk a different experience and make the area the most popular destination in the country.  Annapurna trekking region leading you to the views of peaks Annapurna 1, Annapurna 2, Annapurna 3, Annapurna 4 and those of Annapurna south peaks. Annapurna trekking region's major highlights are the ancient mid-western salt-route, settlement of Manang, Thorongla pass between Nepal and Tibet Muktinath temple and the deepest gorge of world Kaligandaki.
Upper Mustang of Lomanthang, the desert plateau located in the upper valley of the River Kaligandaki, and to the north of the main Himalayan range also falls in the Annapurna region.
Tourist access to Mustang is controlled to help retain its exclusiveness the highlights of the trek include the visit to the Mustang Palace, the visit to Lomanthang and pony rides to the Nepal-Tibet border.
Annapurna region is reached via- Pokhara, which is 200km from Kathmandu, it is 5 to 6 hours by road and 30 minutes by air from Kathmandu. One can ride a bus or hire a cab from Pokhara to reach the trek head. Food and accommodation are easily available for most of the part of the Annapurna region trek.